By Michael Wong, JD (Executive Director, Physician-Patient Alliance for Health & Safety)
Dr. François Ventura is a specialist in anesthesiology, intensive care medicine, and emergency medicine at the University Hospitals of Geneva and at the Hirslanden Clinique des Grangettes (Geneva, Switzerland). He also collaborates part-time as the chief medical officer of Abionic, a Lausanne-based Swiss MedTech company specializing in the development of ultra-rapid in vitro diagnostic tests.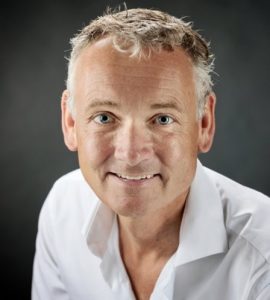 I first met him when he spoke on a case report he and his colleagues had published in the Journal of Surgical Case Reports. This report detailed a 62-year-old man who experienced complications of abdominal surgery with intra-abdominal infection, postoperative peritonitis, sepsis, septic shock, and multiple organ failure requiring complex management and multiple surgical interventions.
Hearing about Dr. Ventura's research on the use of serial pancreatic stone protein (PSP) to diagnose sepsis led our Sepsis Advisory Board to propose to the Global Sepsis Alliance that he be invited to speak at the 4th World Sepsis Congress on the topic "Current Research on Sepsis Biomarkers." Biomarkers are biological molecules found in blood, other body fluids, or tissues that can help in diagnosis or treatment.
After the Congress, I had the opportunity of speaking to Dr. Ventura about his presentation.
To read the complete article on Patient Safety and Quality Healthcare (PSQH), please click here.
To watch Dr. Ventura's presentation at the Congress and receive continuing medical education credits, please click here.