In a recent interview with a spotlight on the RADEO guide, Dr. Thomas Frederickson, MD, FACP, SFHM, MBA highlighted obstructive sleep apnea (OSA) as a key contributing condition to greater opioid use risk.
"Sleep apnea is the number one risk factor for respiratory depression associated with the use of opioids.
[…] Patients with obstructive sleep apnea are dependent upon their arousal mechanism in order to avoid respiratory depression and eventual respiratory failure."
In addition to being the #1 contributing risk to opioid-induced respiratory depression, OSA is also common and often under diagnosed.  Dr. Frederickson states that between 7% and 22% of the adult population has a degree of sleep apnea.
The key question that arises, then, is how to better identify and account for OSA in patients receiving opioids?  Here are 5 key resources to reduce the risk of respiratory compromise in this group.
#1.  STOPBang Screening Tool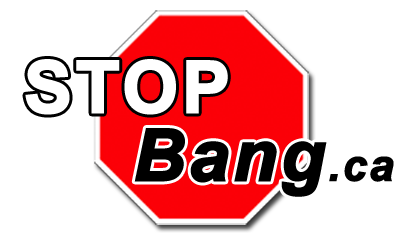 As stated by Dr. Frederickson later in the interview:
"Probably the most common one, and the most effective one in terms of being sensitive, is the STOPBang tool. Many hospitals implement screening for sleep apnea using the STOPBang."
This 8-point questionnaire is most effective as a pre-operative screening tool.  You can find it here.
#2.  Protecting Post-Operative Obese Patients
Patients with obesity have a greater likelihood of suffering from OSA.  This article by Advance Healthcare Network focuses on reducing the risk of what it calls a "deadly trio" obesity, opioids, and OSA.  It contains great recommendations and tips for nurses caring for pre-, inter-, and post-operative obese patients.  Read the full article here.
#3.  Computer Decision Support Alerts Help Identify Patients with Previously Diagnosed Obstructive Sleep Apnea
Leveraging patient data warehouses can enhance the use of the STOPBang questionnaire.  In a PPAHS interview with R. Scott Evans, PhD about his work with computer decision support alerts at Intermountain Medical Center in Salt Lake City, Utah, we uncovered that digital alerts resulted in significantly more OSA patients receiving medical care.  Read the full interview here.
#4.  Patient Story: Logan Parker
Some of the most powerful learnings come from patient stories.  In this interview with Pamela Parker, BSN, RN, CAPA, we focus on the story of Logan, Pamela's son.  The 17-year old had OSA, and tragically died of opioid-induced respiratory depression.  We uncovered 6 nursing lessons to avoid this story repeating again.
#5.  Patient Story: John LaChance
For Patricia LaChance, patient safety advocate, accounting for patient medical histories and the use of continuous electronic monitoring in patients receiving opioids should be the standard of care nationwide.  This feature on The Doctor Weighs In tells the story of her husband, John, who suffered from OSA and was placed on patient-controlled analgesia (PCA).  Read the full article here.
—
Are there more resources about reducing the risk of respiratory depression in patients with OSA we should mention? Let us know in the comments, or on Twitter.
Watch part 1 of our interview with Dr. Frederickson here.